If you have spent much time getting to know Modjoul, you may have seen our unofficial motto: At our core, we're problem-solvers.
We know what you're probably thinking: Nice words, but what exactly does that mean for me? Glad you asked! Here's just one real-life example:
During one of our regular data review and status meetings with a longtime workplace safety client, an unrelated issue they were making little progress addressing surfaced: scores of the handheld scanners and other devices employees at this distribution facility used were being misplaced or otherwise lost every single month.
These equipment losses amounted to more than $200,000 in real costs annually!
"You have a solution for that?" asked a facility operations manager toward the end of our meeting, not expecting that we would.
Our team went to work, customizing a track-and-trace asset management system to stem the tide of lost, misplaced or stolen devices at the facility.
Modjoul implemented a track-and-trace system pilot. Prior to the pilot, the warehouse was sustaining losses of approximately nine scanners each week. During a 10-week period in early 2022, the warehouse lost 88 scanners.
The cost of the system installation created an annual break-even point of fewer than 50 asset loss preventions. In the warehouse pilot, the system paid for itself in the first month!
Results also included:
During the first eight weeks of the pilot, Watchdog reduced the number of scanners lost a total of seven, or less than one scanner per week.
During the first 36 days of the pilot, the number of exit detections per day (7-day average) decreased by 64 percent (from 25 to 9).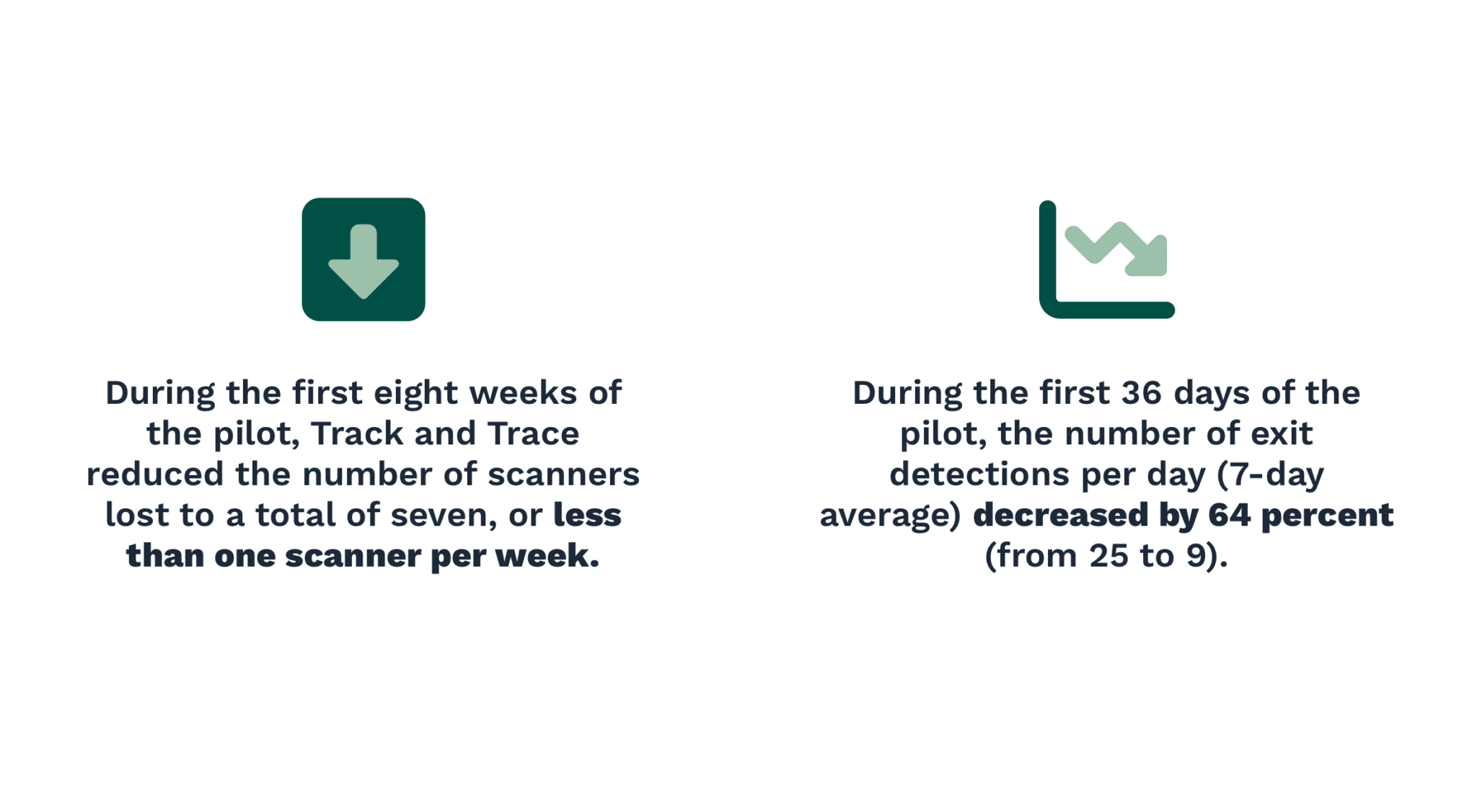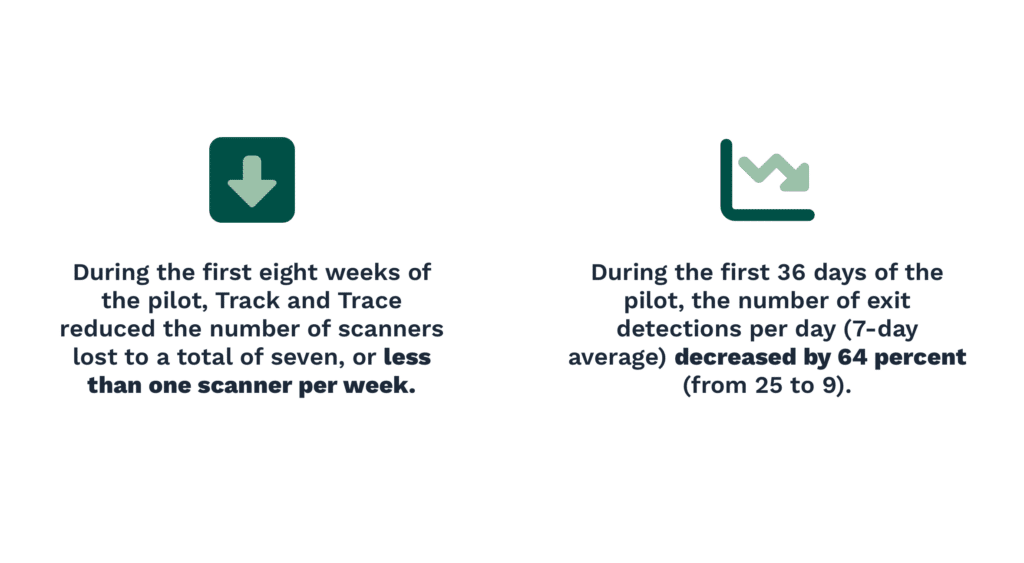 And these ROI results do not include loss of productivity/lost time while waiting for available assets. This particular client is far from alone. Companies across a vast array of industries confront the challenge of lost, misplaced, or stolen assets such as laptops, finger scanners and two-way radios or receivers. Many of these assets are accidentally taken by employees who forget to turn them in at the end of their shift. Most of these assets never return. Indeed, asset loss is prevalent at nearly every warehouse, plant, distribution center, construction site, or other facility where they are used. Asset loss:
Increases operating costs
Decreases associate productivity
As a result, compromises a company's ability to meet KPIs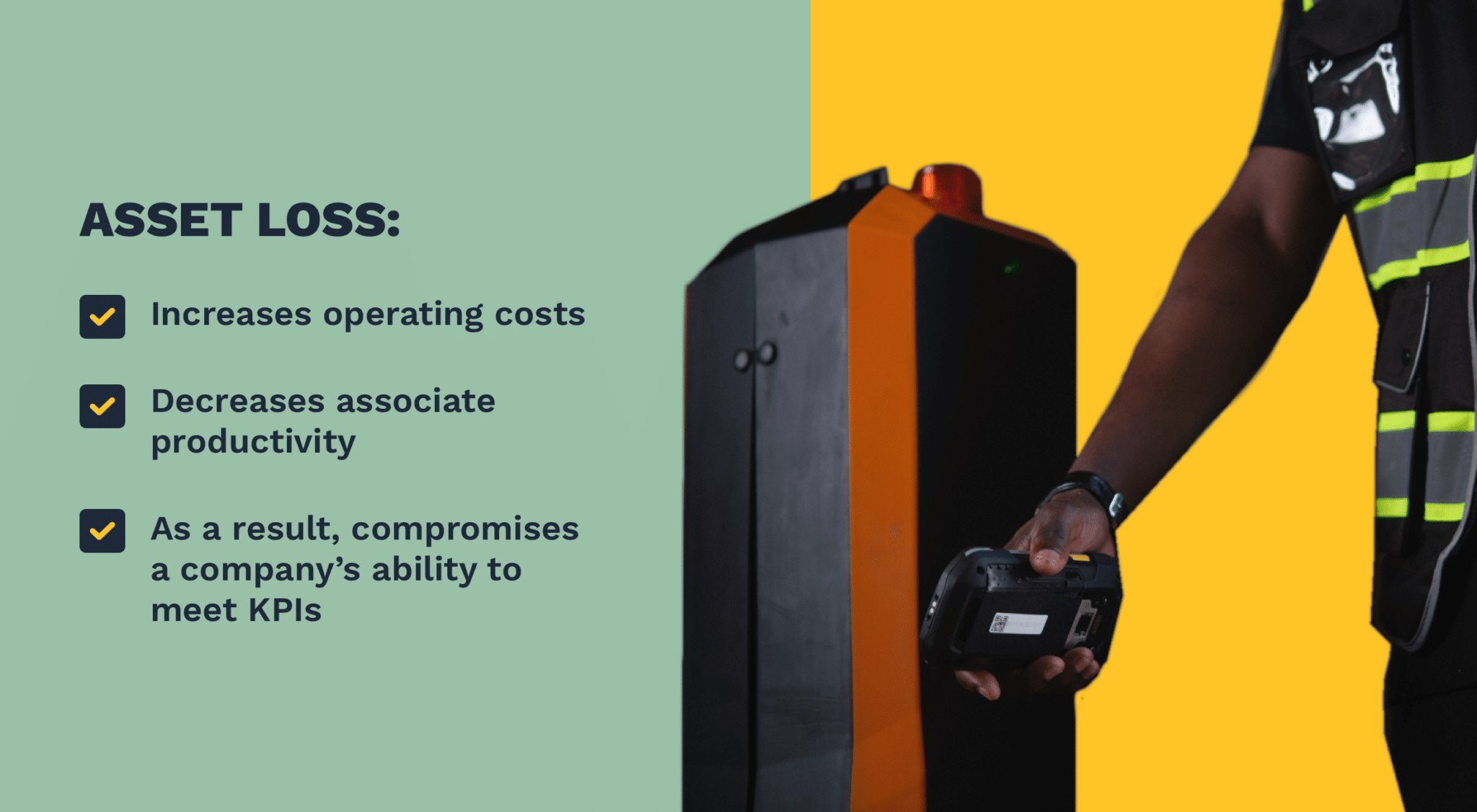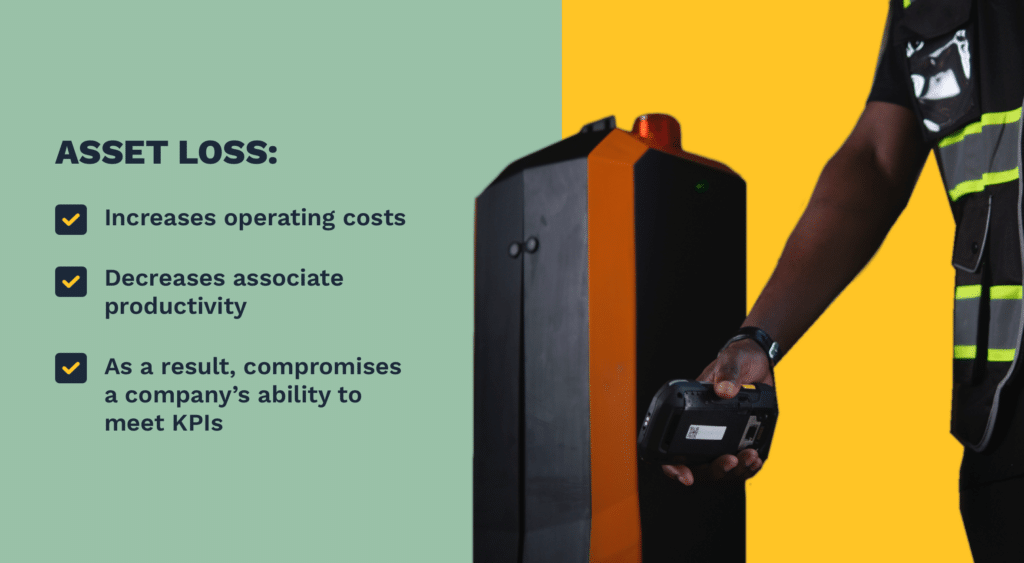 So how does Modjoul's asset track-and-trace system help?
While operations assets such as scanners represent a significant capital cost and play an essential role in workplace operations, most facilities today lack either the infrastructure, the processes, or both, to effectively prevent asset loss.
Modjoul's track-and-trace system is a turnkey approach that fills that gap.
The system relies on radio-frequency identification (RFID) to identify and track assets such as scanners and two-way radios. The complete system is comprised of:
RFID readers
RFID antennas
Passive RFID tags attached to assets and linked to unique serial numbers
A cloud-based software platform
In addition, the system is equipped with a visual and audio alarm system that provides real- time feedback if an asset approaches an equipped exit. The result is a complete RFID platform for asset management.
Have a loss prevention or safety challenge you'd like to discuss with our team of problem-solvers? Reach out to us today!
Want to learn more about the system? Download our white paper here!
"*" indicates required fields