Much of what we do at Modjoul is blend ergonomics, tech and data analysis to create new, custom solutions to longstanding challenges. While we have built a team around those three areas, our teams do not operate in silos because we believe the convergence of those disciplines holds the most promise for workplace safety breakthroughs.
Put another way: At our core, we are problem solvers. By combining data science, ergonomics expertise, and technological innovation, we have been able to unlock solution after solution for our clients.
The latest example — and one that we are very excited about — is our new forklift safety system. The first system of its kind, it uses bilateral collision avoidance technology to prevent forklifts and other powered industrial vehicles from collisions with people and other vehicles.
Those workplace accidents result in about 30,000 injuries and nearly 100 fatalities annually. In addition to the incalculable human tragedy, these accidents cost businesses billions in claims and other costs, actually exceeding the average annual cost of workplace lumbar injuries. These low-frequency, high-cost accidents also have a profound, long-term impact on a company's reputation as well as worker morale, trust and retention.
Modjoul's new turnkey solution prevents such accidents.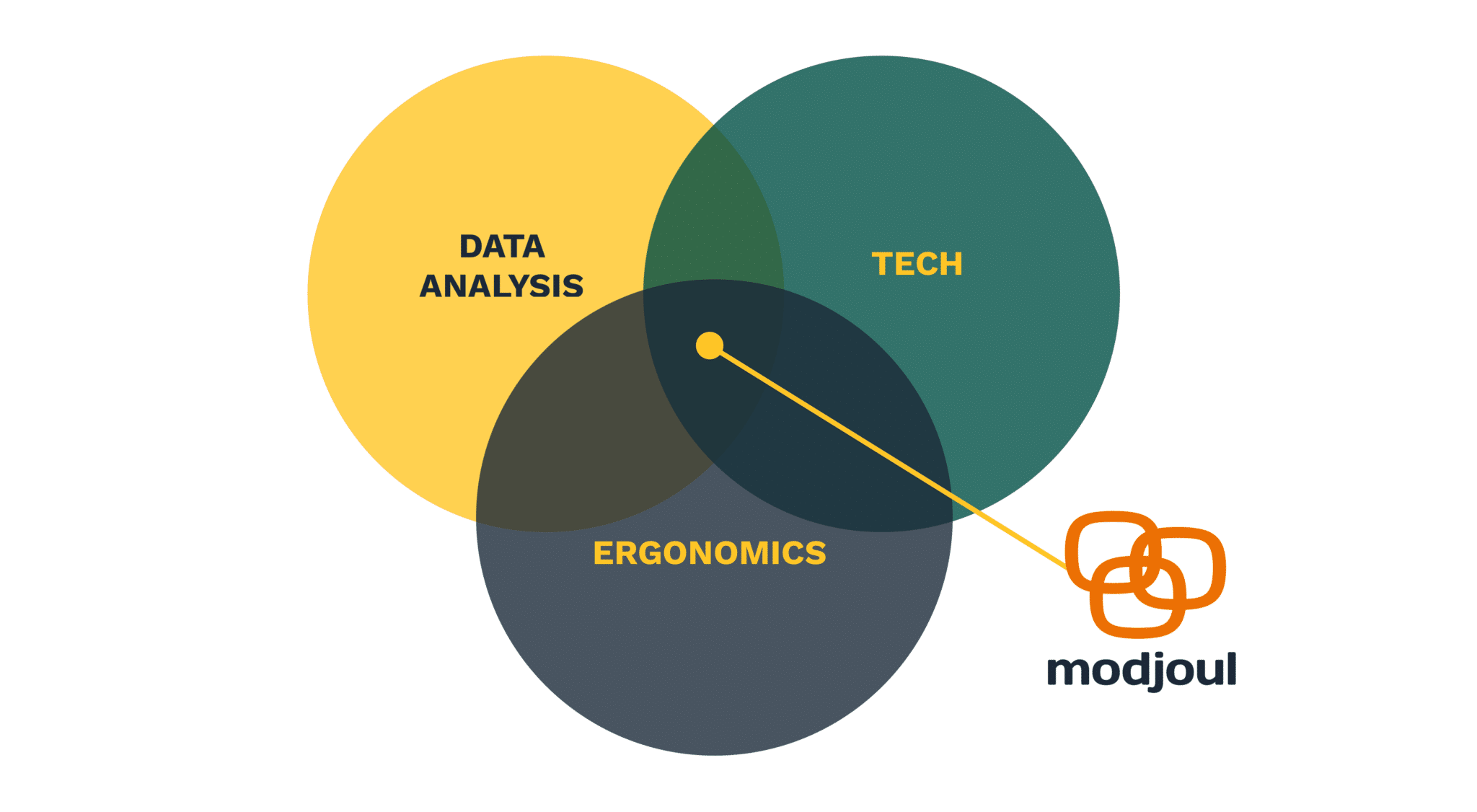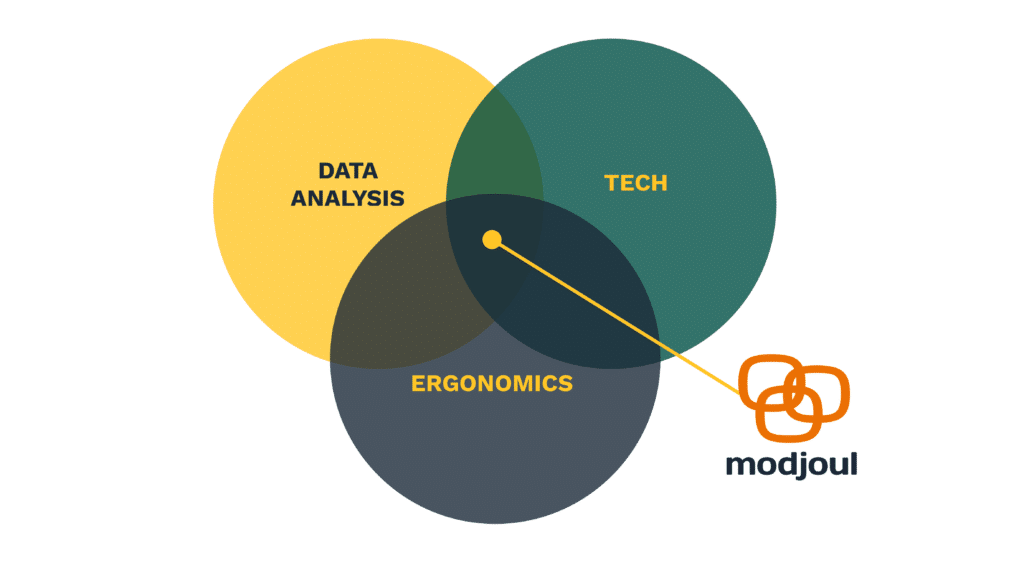 The Solution: Modjoul
Modjoul's SmartBelt safety wearable already helped reduce overuse/repetitive musculoskeletal injuries related to forklift driving by measuring the underlying vibrations caused by forklifts as well as factors such as speed.
So when a client who had recently experienced a significant forklift accident asked us to work on a solution that would prevent future such incidents, our safety specialists, data science and product development teams got to work. In a matter of weeks, they had the new system designed.
Here are the basics of the system:
Turnkey solution helps prevent both catastrophic accidents and overuse/repetitive injuries
First wearable system that communicates with forklift drivers while measuring ergonomics, lone-worker, man-down and environmental data
Integrated alerts warn workers when a forklift is nearby
Intersection and blind corner warnings alert workers when forklifts approach
What is bilateral collision avoidance?
Modjoul's forklift safety system includes revolutionary bilateral collision avoidance and accident prevention. Using Ultra-Wideband (UWB) technology, a beacon is attached to the forklift or other industrial vehicle to monitor its location within millimeters in real-time. The Modjoul SmartBelt wearable communicates with forklift drivers and other workers in the area, informing them of each other's presence. Workers on the floor receive haptic alerts while drivers are notified through the "driver box" (a tablet-like display in the forklift or other vehicle with a proximity locator if someone is nearby).
At the same time, the beacon transmits ultra-wideband frequencies to Modjoul Watchdog receiving stations positioned throughout the facility, communicating real-time location data that powers intersection and blind-corner alerts that keep workers aware and safe throughout the facility. These types of features are only growing in importance as manufacturing, warehousing, shipping and other industrial operations increasingly shift to quieter electric vehicles.
The result: workplaces where workers and forklifts and other powered industrial vehicles co-exist more safely than ever before.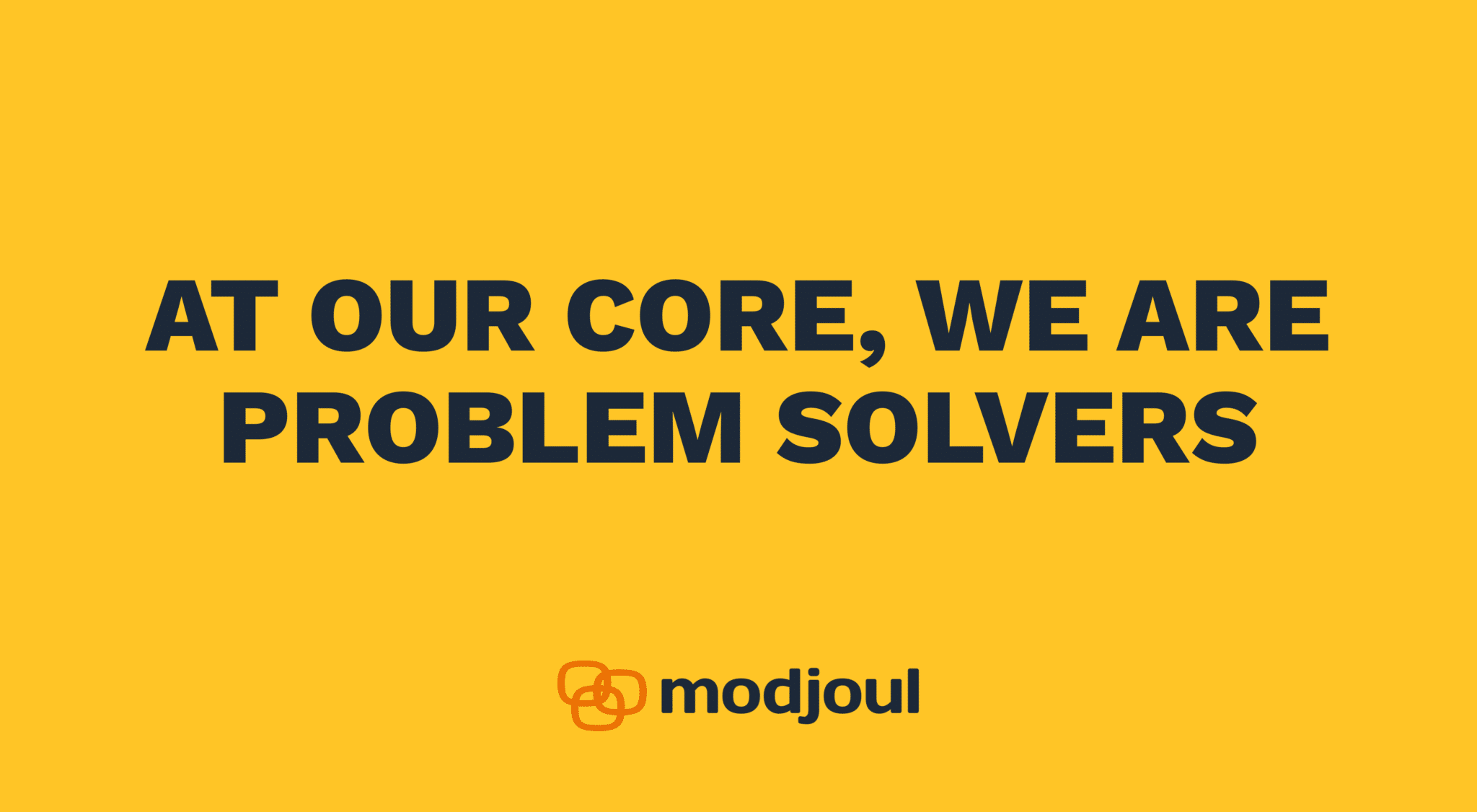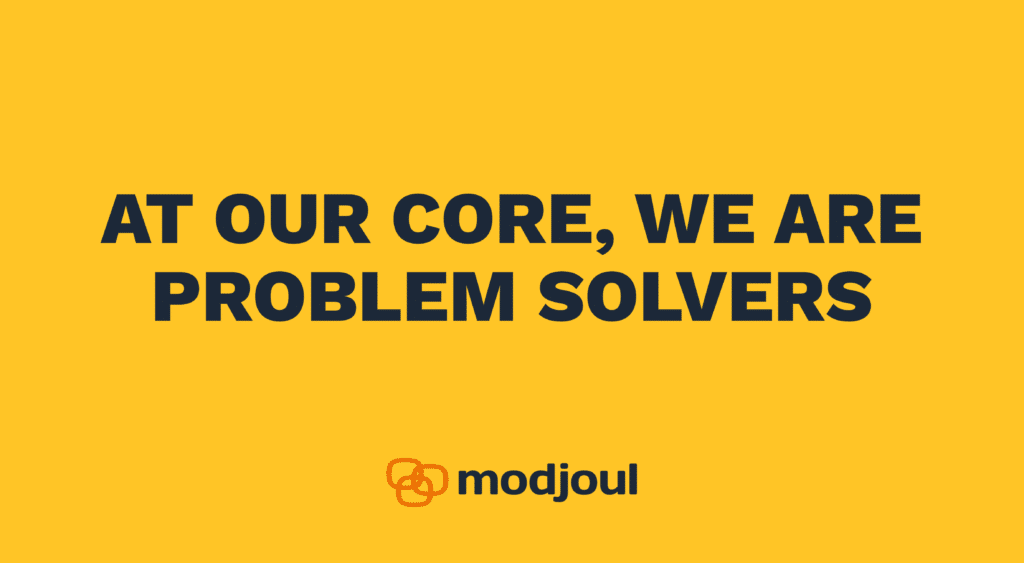 Want to learn more?
At Modjoul, our approach is to tailor our solutions to your situation. We would love to start a conversation with you about forklift safety or any other workplace safety issue or challenge you have.
Contact us at info@modjoul.com or hit the button below and a member of our client strategy and solutions team will be back in touch today!