Beyond the ergonomic and repetitive motion hazards inherent in their job, hospitality workers deal with significant workplace safety threats. While there is no single clearinghouse of data on the subject, available statistics point to the widespread problem of sexual harassment and even physical threats that hotel workers face on the job.
A 2016 survey conducted by the union UNITE HERE of nearly 500 women working in the Chicago- area hospitality industry revealed:
49% of housekeepers surveyed have had guest(s) expose themselves, flash them, or answer the door naked. A number of women reported that guests had masturbated in their presence.
58% of all hotel workers surveyed (including housekeepers, room service servers, bartenders and waitresses) had experienced sexual harassment from guests, including incidences of sexual assault. Other research suggests that as many as 9 in 10 hospitality workers have experienced sexual harassment at some point in their careers.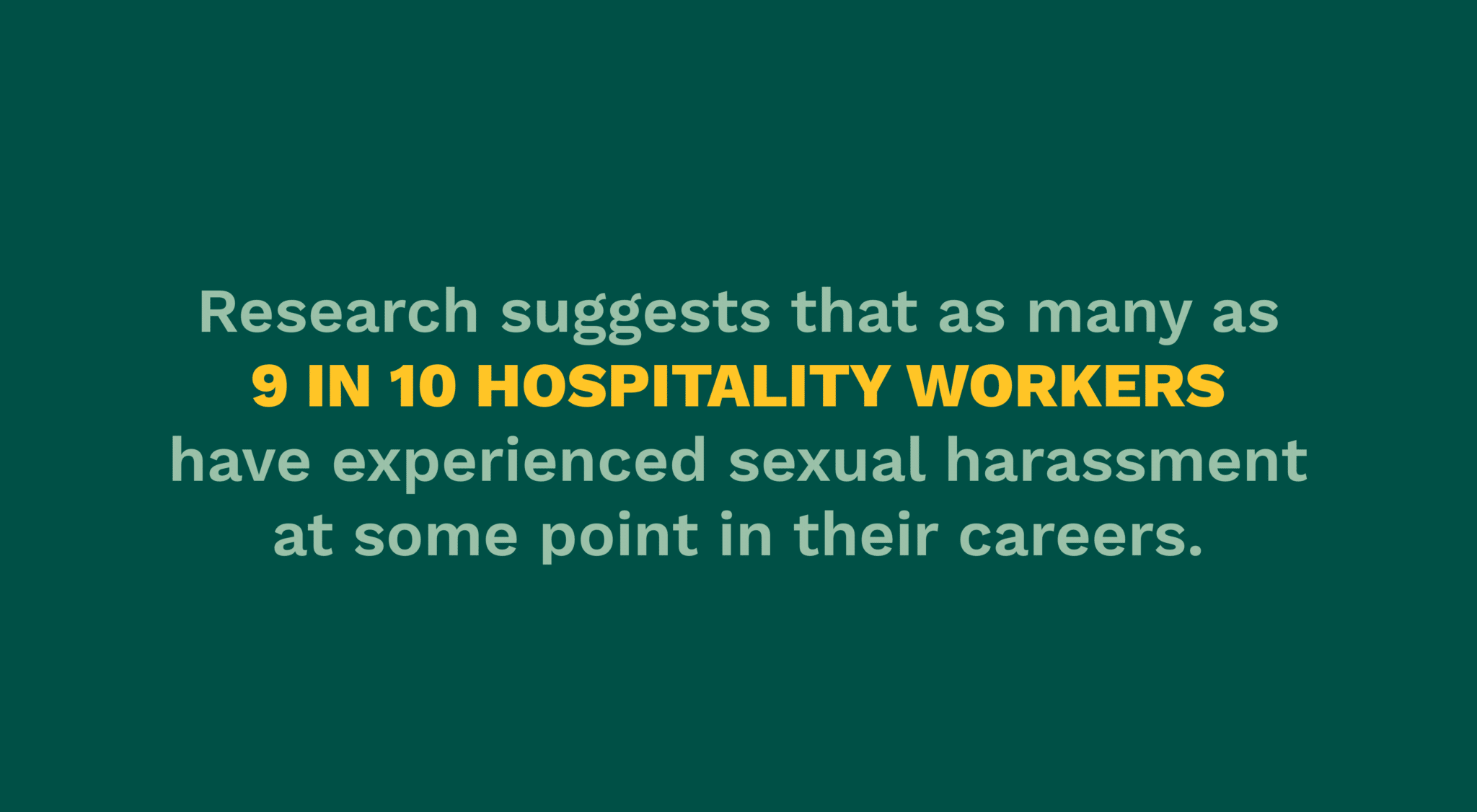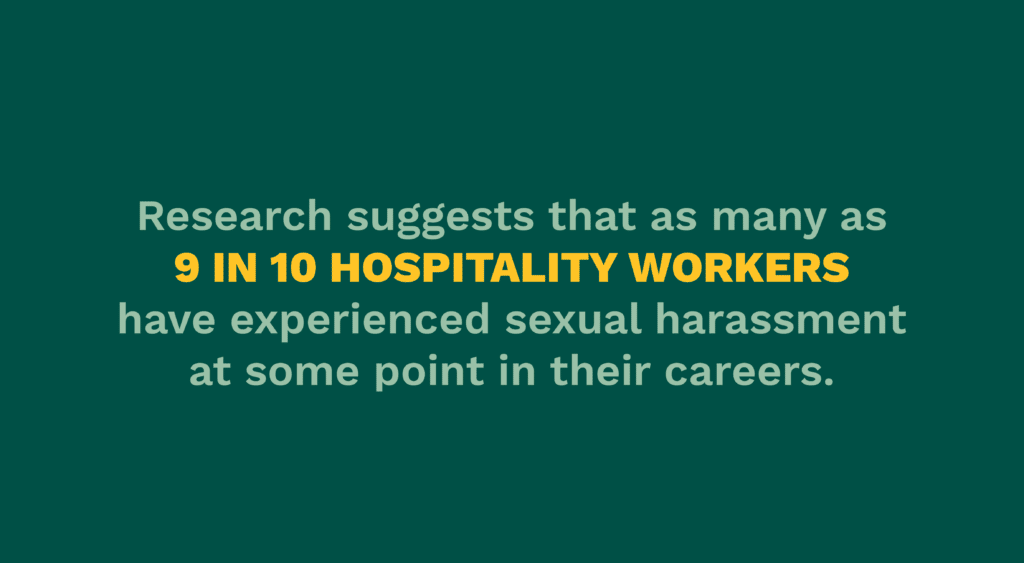 It's Not Just The Law — It's The Right Thing To Do
The problem is so pervasive that many municipalities and even some states have begun to pass laws that require hoteliers and hospitality companies to provide workers with panic button technologies. Chicago, Sacramento, and Los Angeles are just a few of the large cities that either have passed or are considering comprehensive legislation requiring hotels to equip their workers with panic button devices.
The American Hotel & Lodging Association (AHLA) is encouraging businesses in the industry to equip all hotel staff who work alone or are regularly in contact with members of the public with employee safety devices.
Meanwhile, even in jurisdictions where such protections are not legally required, hotel operators face the potential of lawsuits brought by employees who have been assaulted on the job. These lawsuits can result in significant financial damages being awarded.
Beyond those legal responsibilities and financial threats they face, businesses have an ethical responsibility to ensure a safe working environment for their employees. Indeed, no one should be subjected to sexual or other physical harassment or threats in the workplace.
Hotel housekeepers are especially vulnerable given the inherent power imbalance in the hotel worker-hotel guest dynamic, in addition to the nature of their work, which requires them to often be alone in guest rooms that have no security cameras. And some workers are reluctant to report harassment and attacks because they fear losing their job or other forms of retribution from either their employer or the guest.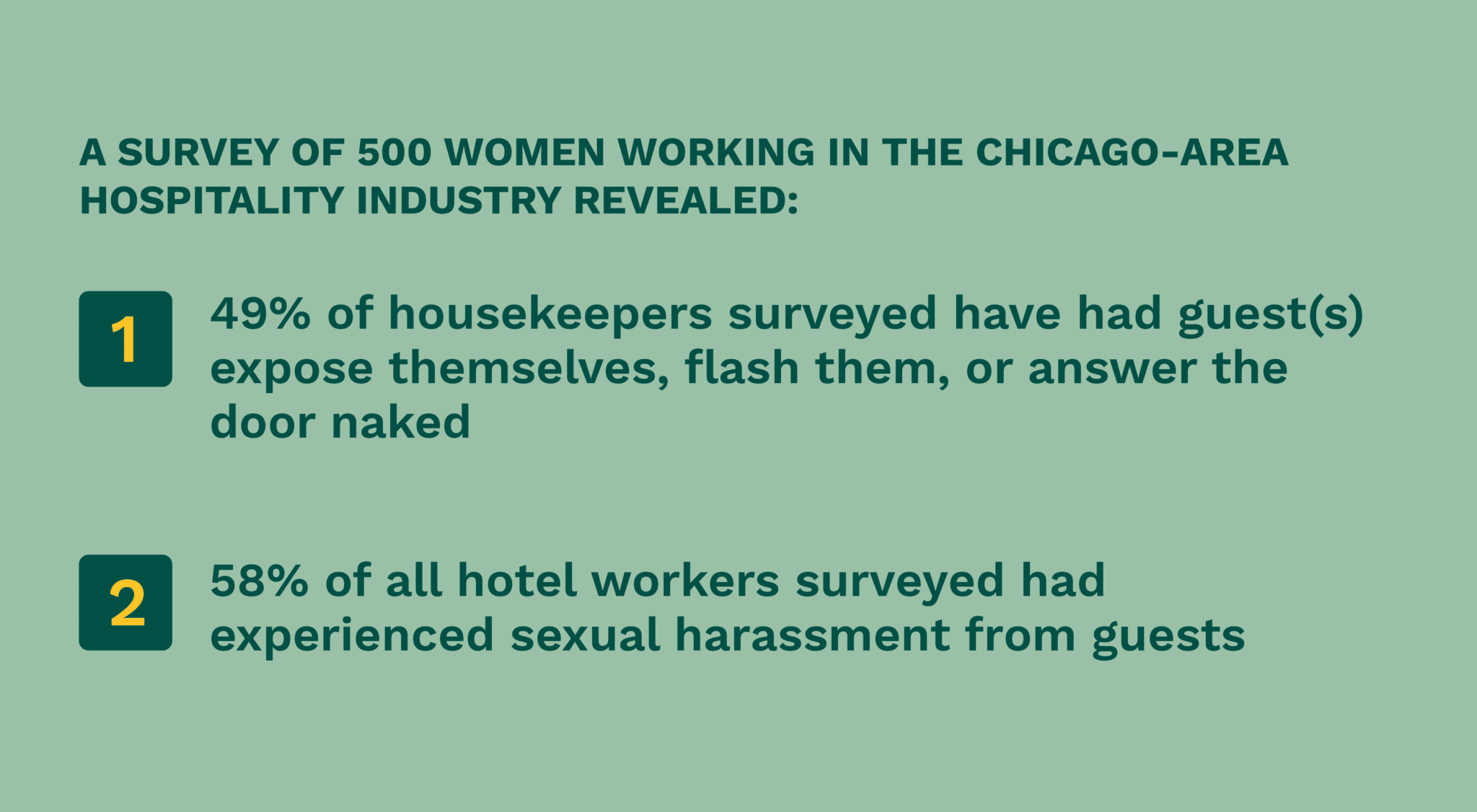 How Modjoul Can Help
Modjoul's SmartBelt Safety Wearable System protects hospitality workers from such threats. In addition to measuring and improving ergonomic performance, which reduces musculoskeletal injuries, the SmartBelt includes panic button technology.
With the simple press of SmartBelt's integrated button, a lone worker can send an alert to security personnel, management, or other team members, summoning them to their location to provide assistance. As part of Modjoul's versatile and comprehensive workplace safety ecosystem, the technology provides a level of security that lowers the risk of threats while increasing employee morale and confidence.
If you would like to learn more about how we partner with hospitality companies and hotels to build safer work environments, we would love to start a conversation. You can also learn more about the SmartBelt's capabilities below.