It may sound trite, but it's unquestionably true: Today's business leaders must navigate historic disruptions to keep their companies on solid footing. From supply chain and workforce development challenges to ever-growing regulatory demands, leadership teams that deliver sustained profits while optimizing operations must be both more disciplined and more agile than ever, able to respond quickly to changes while not betraying their core values and mission.
That includes managing the increasing cost of risk while maintaining a safe and productive workforce.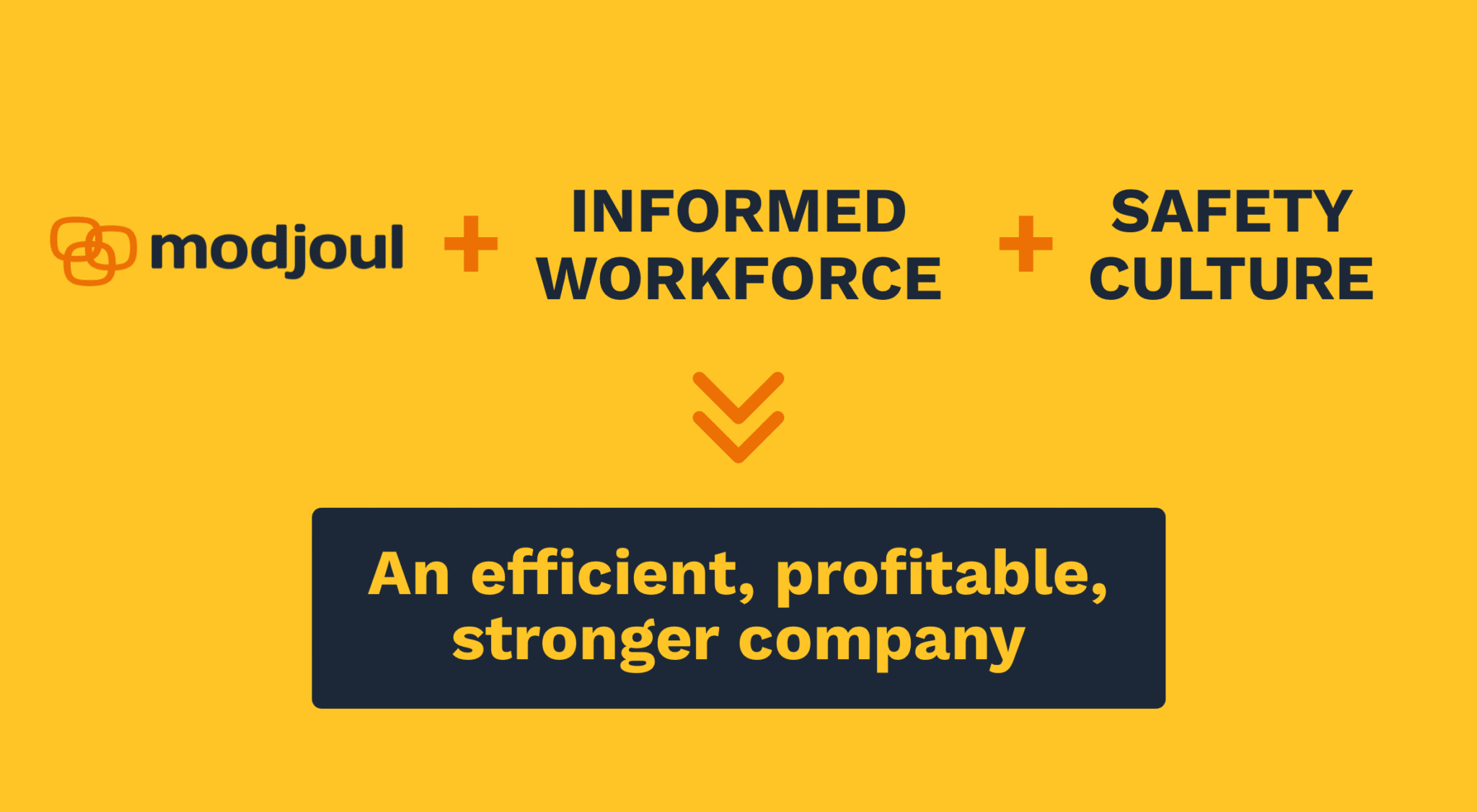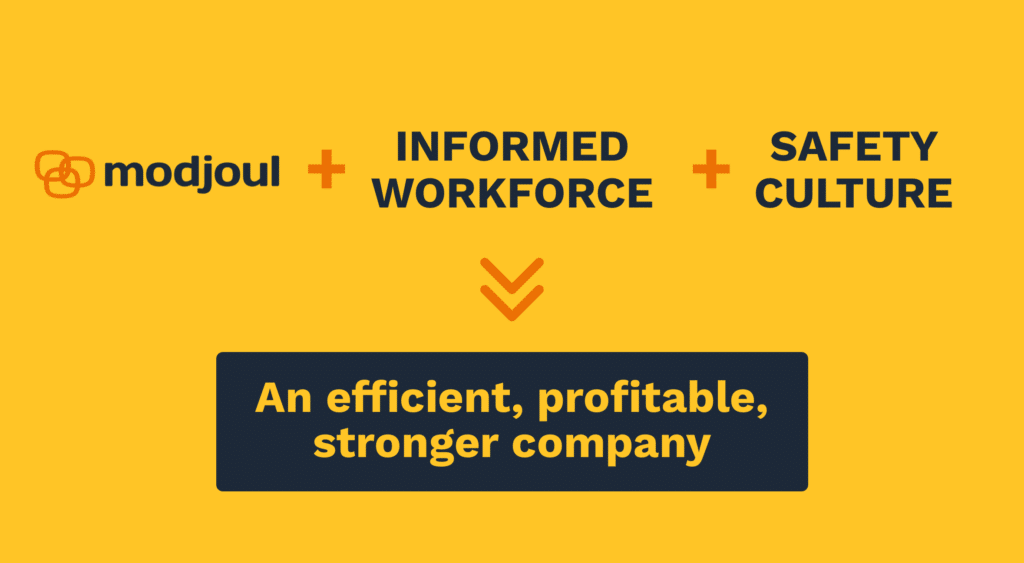 Start With Smart, Consistent Communication
Studies show safe and informed workforces are more productive than ones that are not. But building such a workforce doesn't just happen by implementing a series of safety procedures. And an environment where continuous safety improvement is cultural and not merely procedural must include effective, smart, continuous communication, engagement and ultimately collaboration with the workforce.
At Modjoul, we have seen this first-hand in dozens of companies and industries. Workplaces where employees understand not just WHAT the safety procedures are, but WHY they are important and HOW they make them safer realize greater and more sustainable improvements — in both safety and production metrics. In short, workplaces where new processes, technology and safety protocols are most effectively adopted and integrated are workplaces where leadership has gained the trust of their employees. And earning that trust starts with effective, open communication.
That's a big difference between a safety program and a safety culture. Management must foster an environment where all stakeholders are open to adopting change and new methodologies to accomplish safety results.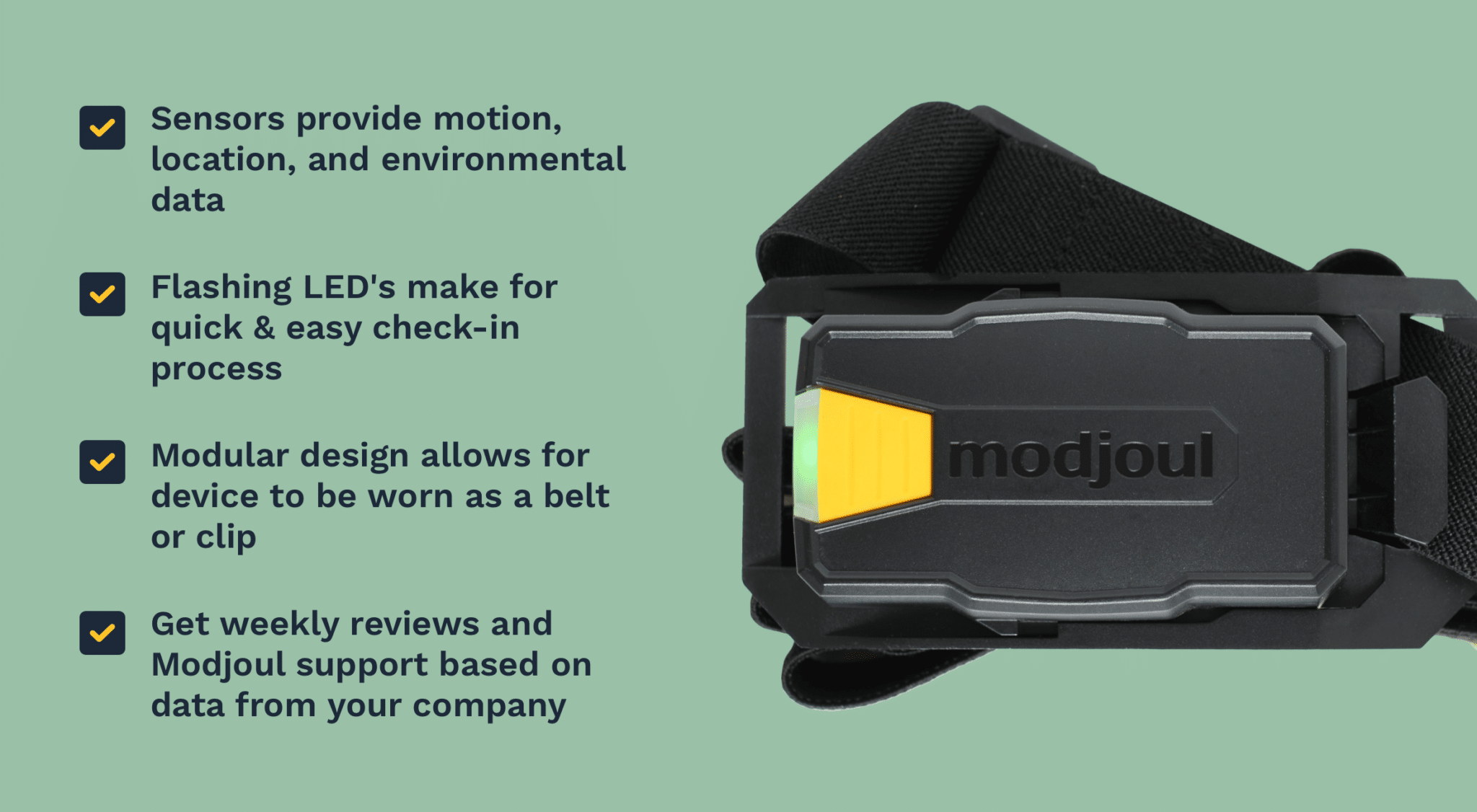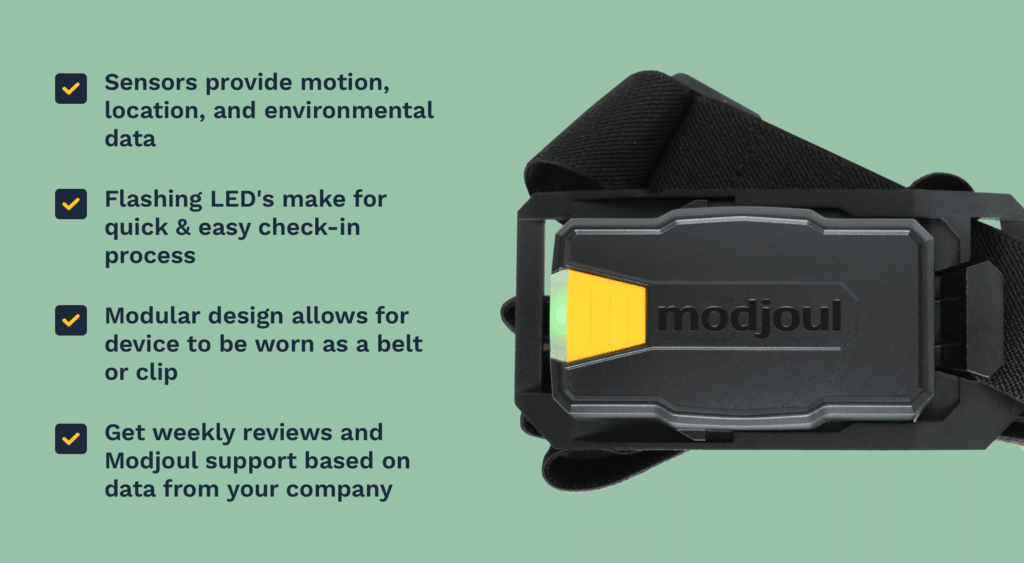 How Employee Engagement Accelerates Safety
None of this is easy. Ensuring everyone within an organization, from the C-suite to the warehouse floor, understands not only the business's goals but also how those goals are linked to their role is difficult. But that level of engagement is critical, including when it comes to the implementation of new safety goals and procedures.
Which brings us to the Modjoul Workplace Safety Ecosystem. Our solutions are so powerful in large part because they go beyond the state-of-the-art technology we deploy to continuously measure and reduce workplace hazards. Our approach and support for our clients includes helping them analyze the data collected from our SmartBelt and other solutions so that both management and employees are able to understand and visualize how and where to achieve additional safety gains.
Along the way, Modjoul helps our clients create rich opportunities for collaboration between management and workers to identify and implement new methods to reduce risks and injuries. This approach transforms static safety programs into Continuous Safety Improvement Systems (CSIS). When both workers and management can make effective decisions that actively and continuously protect workers from identified hazards, companies thrive.
Our SmartBelt reinforces this process through the immediate haptic notifications it provides to workers, helping them to avoid the type of high-risk behaviors (e.g., bends > 60 degrees or interactions with powered industrial trucks) that lead to injuries and disrupt operations. This process also allows management to either communicate and incorporate lessons learned throughout the organization or make instantaneous adjustments if the solutions did not produce the desired initial outcomes.
Moreover, management is equipped to amortize a more profitable and ultimately stronger organization through the direct benefits of continuous hazard assessment and measured safety gains due to the enterprise-wide deployment of Modjoul's solutions. That's what we mean we describe workplaces that have a credible safety culture — not just a safety program.
Want to know more about how we help companies engage their employees and build a safety culture?